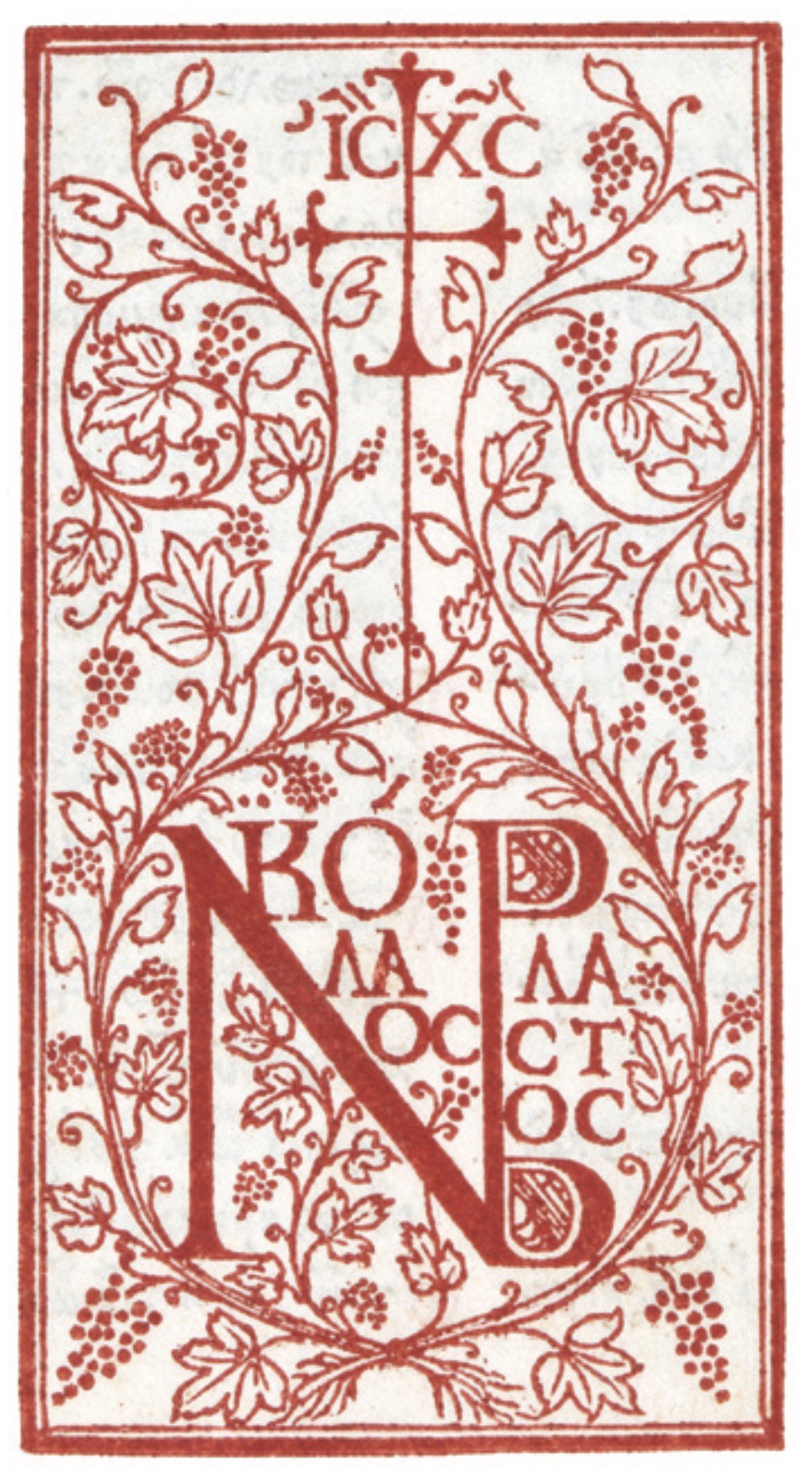 ---
Printed Books
The library of printed books of the Holy Monastery of Saint Catherine of Mount Sinai is truly remarkable in terms of the antiquity, the number, and the variety of its contents
The library of printed books of the Holy Monastery of Saint Catherine of Mount Sinai is truly remarkable in terms of the antiquity, the number, and the variety of its contents. The old section (containing books that were acquired before 1972) contains over 8000 books.
The printed books represent the literary production of antiquity, Byzantium, the period of Ottoman rule, and modern times. The library of printed books began to be organized during the sixteenth century thanks to numerous scholars and bibliophile archbishops and monks of Sinai.
The printed books date to several time periods and were printed in a variety of locations. The library preserves some early incunabula printed books (books printed before March 25th, 1501), such as the first edition of Homer (1488) [27.3], the first edition of Aristophanes (1498), the first edition of the Great Etymological Lexicon (1499) [27.2] etc. as well as other early printed books (printed between 1501 and 1600) from the famous printing house of Aldus Manutius [27.5], and printing houses of Florence, Rome, Leyden, Paris, Basil, etc.
One stands in awe before a variety of editions of ancient Greek authors and Church Fathers, a multitude of liturgical texts, lexicons, manuals on grammar, and several editions of the Philological Encyclopedia of Ioannis Patousas, among many others. These books were acquired as dedications, direct acquisitions, and donations, and are preserved with the utmost care. The two-fold spiritual legacy of the monastery, Christian and Classical, is preserved in this library, as an essential part of Sinai monastic life. The collection illustrates the spiritual interests of the fathers of Sinai, many of whom were notable scholars, such as Gregory Melissinos, Nikiphoros Marthalis, Ilarion of Crete and others. AN