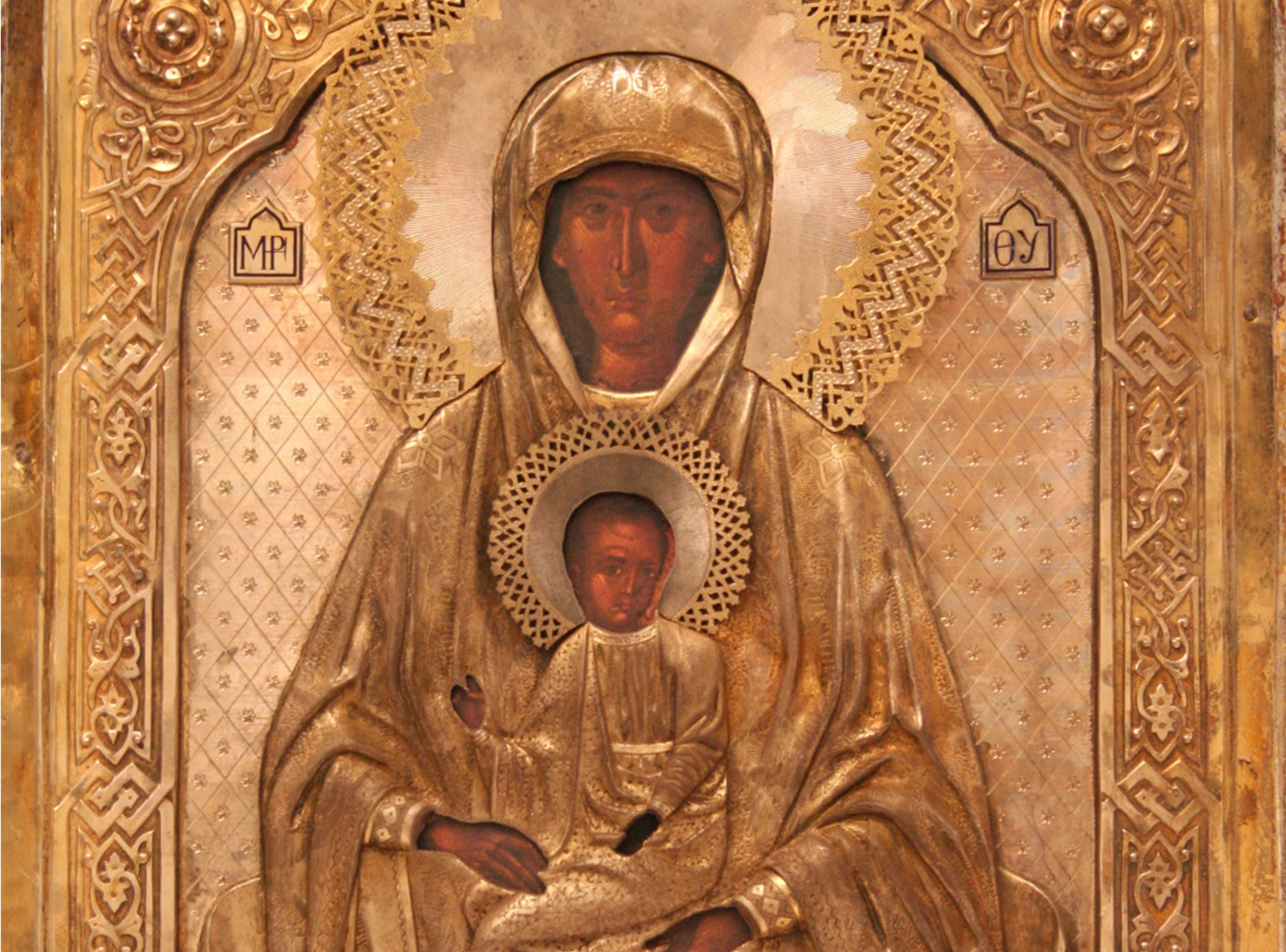 ---
The Mother of God's Miracle of the Oil that Spontaneously Overflowed at the Prayers of Abba George Arselaites
Recounting of a miracle of overflowing olive oil passed down through the oral tradition and manuscripts of the monastery
The Narrations of the righteous monk Anastasios of Sinai, from the seventh century, records the wonderful passage about the miracle of the olive oil that sprang forth."When the road leading to Palestine had been occupied by barbarians, there was a shortage of oil at the holy mountain. However, the abbot went down to the valley namely Arselaou and begged the man of God Georgios to come up to the holy mountain.
Georgios failed to disobey the abbot and he thus followed him. The abbot led Georgios in the olive oil storeroom and begged him to say a prayer over the totally empty oil olive jars. And then Abba Georgios cheerfully spoke to the abbot, Father, may we say a prayer over only one jar, for if we say a prayer over all, we will be here swimming from now on in oil. After he had said the prayer, oil immediately began to pour out as if it were a spring of oil, so he then addressed the assistants, saying, Take from this jar and pour into the rest. After all the jars had been filled with oil, the jar stopped springing, as it had happened long ago with the Prophet Elissaios. The abbot wished then to name the jar after Abba Georgios, but the elder replied, If you do what you are saying, the oil will disappear. So the abbot named the jar after our Lady, the holy Theotokos, and thus the jar has been preserved and exists to our day. Above the jar has been suspended an oil lamp, which is never extinguished, in the name of the holy Theotokos."
The above incident of the occupation of the road to Palestine has not been safely dated. Fortunately the late saint Abba Georgios Arselaites was mentioned by Saint John of Sinai in the chapter "On Silence" of the Ladder as one of his spiritual teachers.
Modern scholarship showed that the miracle took place inside the ancient tower of the hermits of the Bush, traditionally called Saint Helen's Tower. Therein in a later period, probably before the erection of the Justinian monastery, the small chapel of the Life Giving Spring was created. In the seventeenth century, the learned Nectarios of Jerusalem reported that there was a small icon of the Virgin of the Life Giving Spring on the iconostasis of this church, which would be moist from time to time.
Thus the manuscripts, the structures, and the oral tradition of the monastery of Sinai recorded one of the most ancient miracles of the Virgin with springing oil in a coenobitic monastery of the East. It was to be followed by similar miracles of the Virgin Eleovritissa at the monasteries of Mount Athos, such as Vatopaidi in the fourteenth century, Pantokratoros during the nineteenth century, and Simonopetra, in the twentieth century. MMK